Heavy Duty Bridge
14′ BETWEEN TOWERS
With the Heavy Duty Bridge, you have the flexibility to stretch more lineal footage out of your scaffolding without the need for additional 9′ Extension, braces, etc. They're ideal when access must be allowed into a building or where ground-level obstructions prevent the placement of a base tower.
Though the Non-Stop Bridge is the length of two bays (14′ vs. 7′), for loading purposes, treat it as a single bay with a rated load capacity of 4,000 lbs.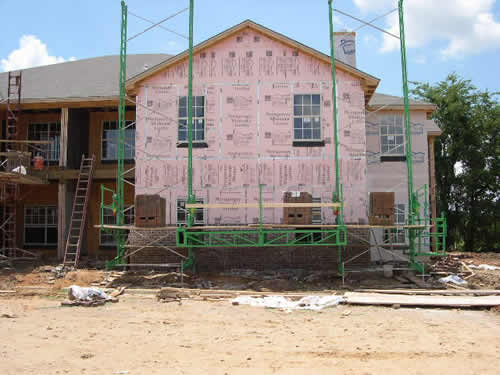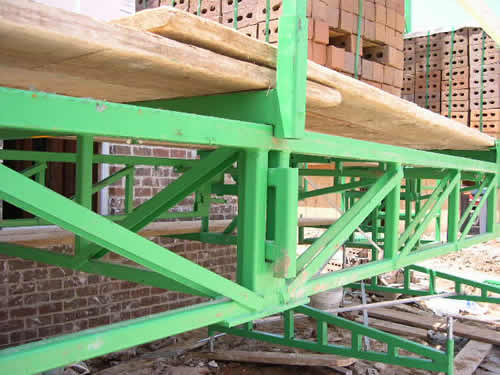 No Nuts and Bolts To Lose
The Heavy Duty Bridge locks together rather than requiring nuts and bolts, which get lost. The bridge can be installed in under 8 minutes by an inexperienced crew. Under 5 minutes the second time they do it.
STILL EASY TO CRANK
The Heavy Duty Bridge was designed from the ground up to be easy to raise with the existing winches on either end. Other systems that rely on a 21′ bridge have a history of being nearly impossible to crank while loaded. The video below will tell you all you need to know.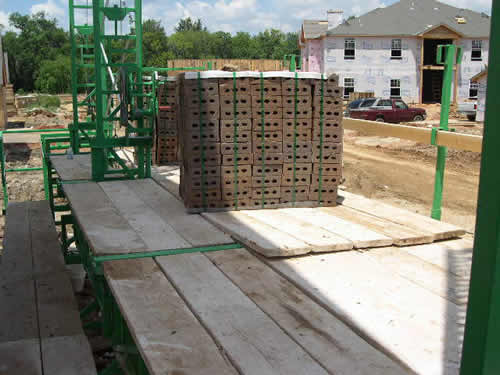 WHY WASTE LABOR?
What you are seeing in these 10 excruciating minutes of video is a competing scaffold system losing a solid man-hour of production time. It's taking 6 men 10 minutes, with frequent pauses for breaks, to raise the bridges about 10 feet. These bridges are unloaded. If a winch is hard to crank your guys won't crank. That's why Non-Stop's winch is stronger than it needs to be. Check out the next video below to see what an easy-to-crank winch looks like.
THE FASTEST WAY TO THE TOP
Contrast the last video with one lifting around 2,000 pounds of men and plank, quickly and with very minimal effort. We think your guys will appreciate the ease of use, and we know you'll appreciate the labor savings. After all, saving labor is what it's all about.