Masons' Fall Hazard Protection
The Barricade Guardrail is used in places where you want to physically restrict access to part of the platform, such as the opening in the wall at the right. This could also be where the scaffold runs past the end of the building and there isn't a way to attach an end guardrail.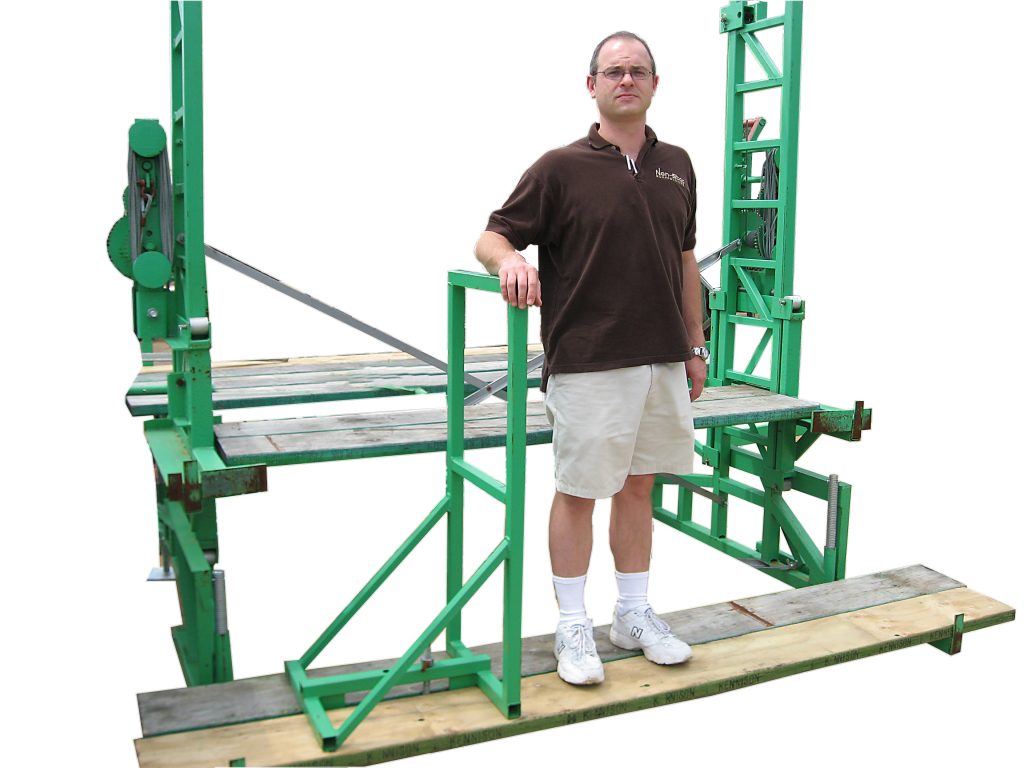 The Barricade Guardrail clamps down to two planks to block access to any part of the platform you desire.
Alternately, you can install guardrails to the planks with the MASONS' GUARDRAIL SOCKET.
---
Guardrail Post Socket for Pullouts
THIS PRODUCT IS BEING DISCONTINUED. PLEASE SEE THE MASONS' GUARDRAIL SOCKET.