When using present-day elevating scaffolding, you have to leave a cut-board out of the braced bay where the x-braces pass through the platform. Years ago you were fine just leaving a board out, but 2x10s are getting narrower and narrower to the point where you're left with a gap wider than the standards allow. If you keep your gap 10 inches or less, you'll always be legal.
Some of our customers have added a 2×4 or a 2×6 in this area to close the gap down to less than 10 inches but 2x4s and 2x6s are not rated for scaffold platform use. To solve this problem we've created a Braced-Bay Material Deck.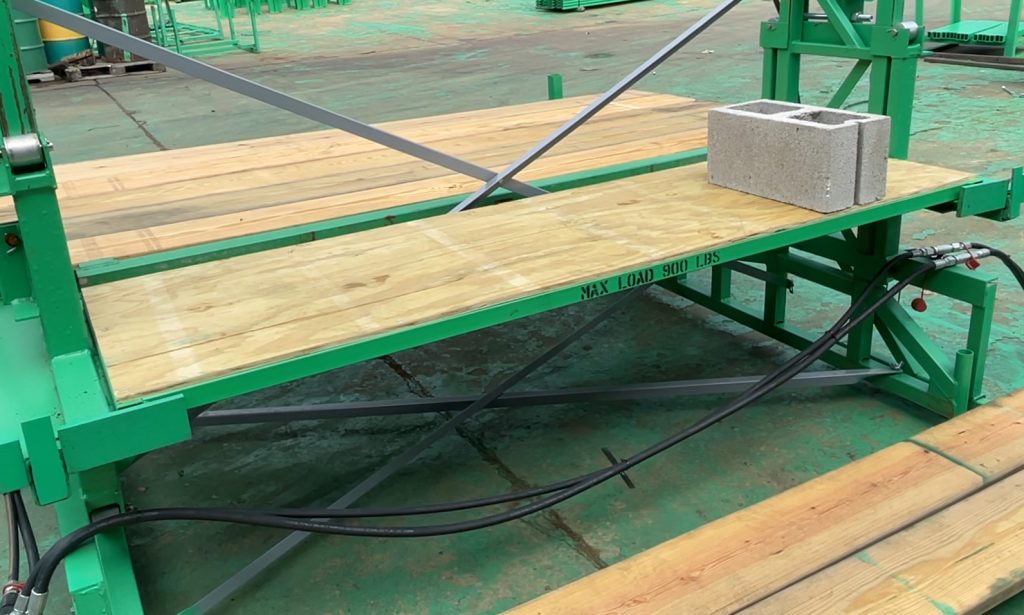 24-inch-wide material deck for braced bays. Nowadays, two 2x10s can yield less than 18 inches.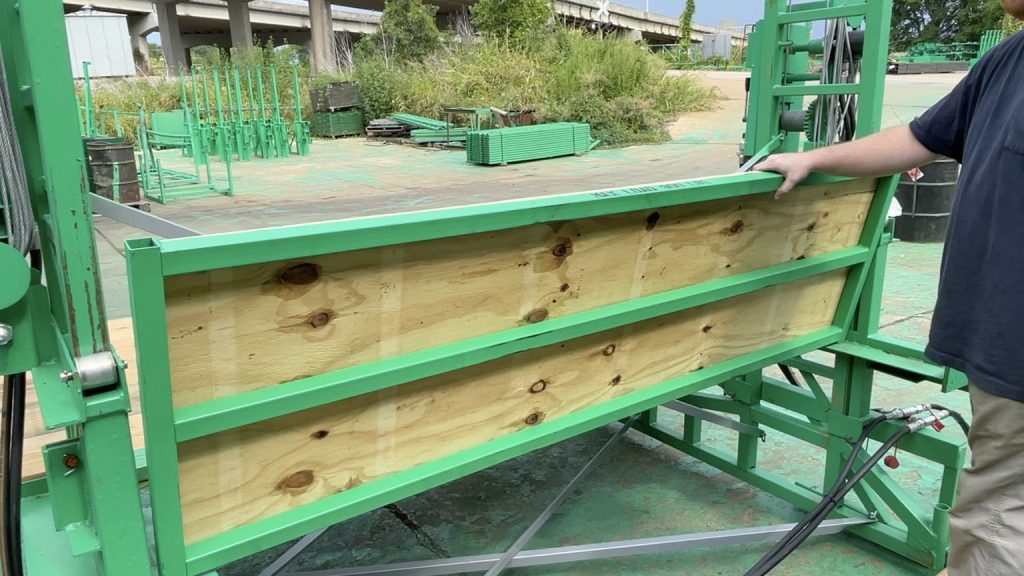 Underside showing steel framework.
Check out this short video to learn more…
Braced-Bay Material Deck
The Braced-Bay Material Deck is manufactured from high-strength 1.5-inch square tubing. The wood deck itself is 1/2-inch kiln-dried pressure-treated plywood (it's not the "green wood" from the big-box lumber stores). It should outlast 2 average cut-boards five times over.
Braced-Bay Material Deck
Gap Filler
In almost every case you can use either the Gap Filler or the Braced-Bay Material Deck alone to reduce your x-brace gap to less than 10 inches.