We ask our customers for feedback after they've used the equipment for a year or so. We find their words not only encouraging and humbling, but valuable in helping us improve our product line. We've found that these words are most valuable to prospective Non-Stop owners, as they reflect the opinions of those who've invested their hard-earned money into a product whose return on investment has proven a wise use of capital.
"I've been using Non-Stop scaffold for about a year now. I can't say enough good things about this stuff. The guys love it! No more hopping planks and the material is always at the right level for efficient and ergonomic work. Production has gone up tremendously on the jobs we utilize this scaffold. If you're on the fence about buying this or worried you'll not be able to make money with it, rest assured…. you will. I waited almost 2 years before I got sick of lost time jumping planks and handling material over and over again. The only regret I have is not doing it sooner and making the money I am now 2 years ago! Thank you Non-Stop Scaffolding!"
-Reuben Harrington, SVT Masonry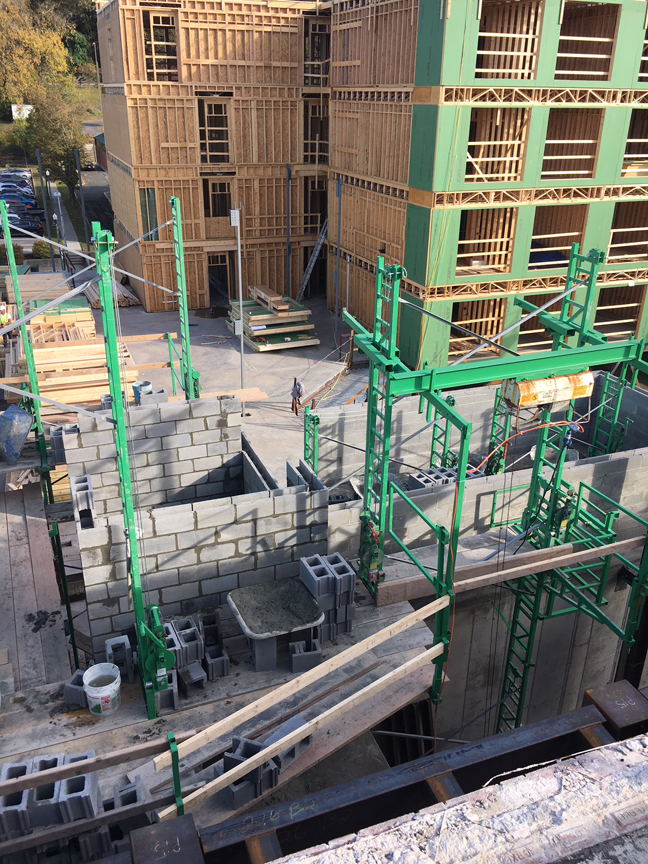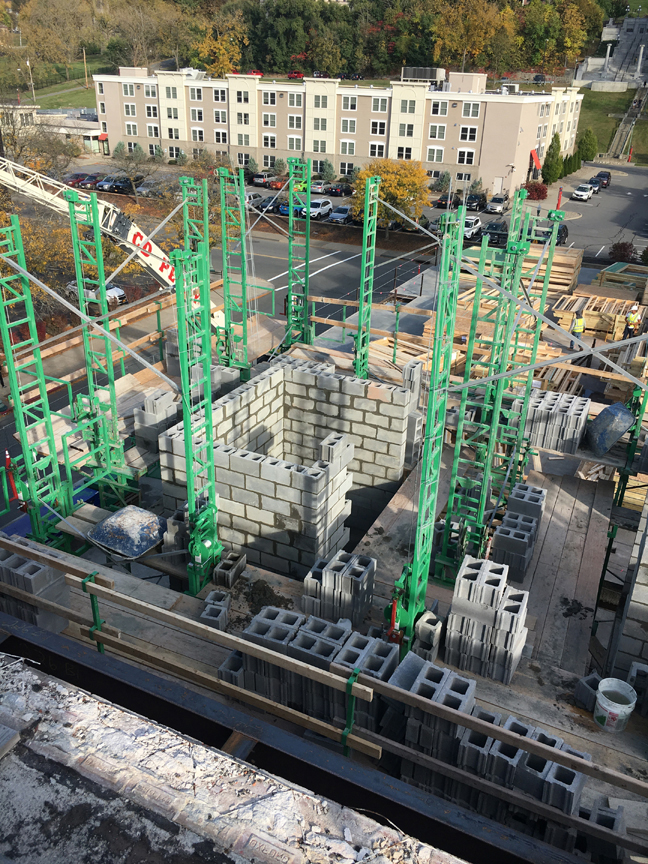 We bought 1700 feet of Heavy-Duty about 3 years for a big job in Daytona Beach. Everyone LOVES it, the bricklayers love it , and it makes our laborers' job so much easier. The tenders prefer working on it over frames. It hasn't been in the yard in over a year. Our safety record has improved significantly. Our EMR is down to .79! We actually have insurance carriers competing for our business now. We sell the fact that we're on Non-Stop - and much safer - to GCs we're bidding. We've eliminated an incredible number of safety exposures, like tearing down and re-building frames, we don't do that anymore on Non-stop jobs. We use it everywhere we possibly can, even the cut-up work. It's fantastic on schools.
Another big savings with Non-Stop is not having a four-man scaffold crew. We just pick the whole thing up with our forklift and move it in about an hour.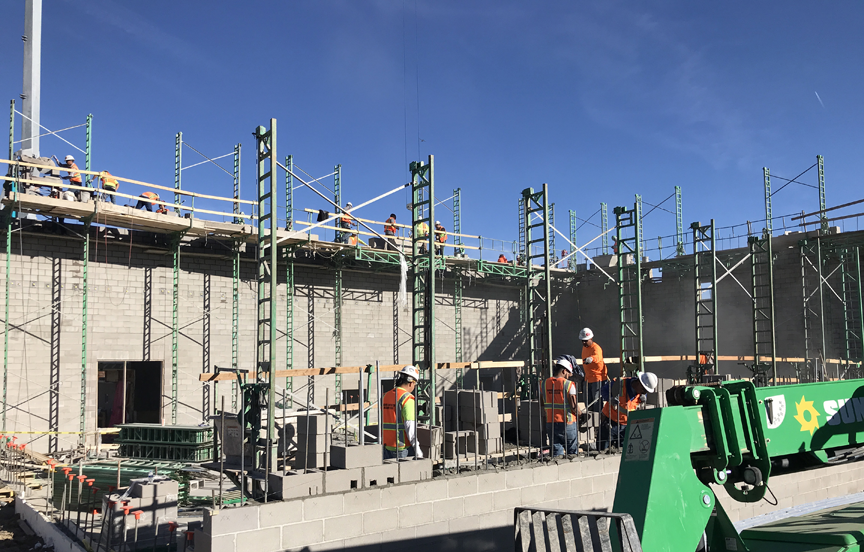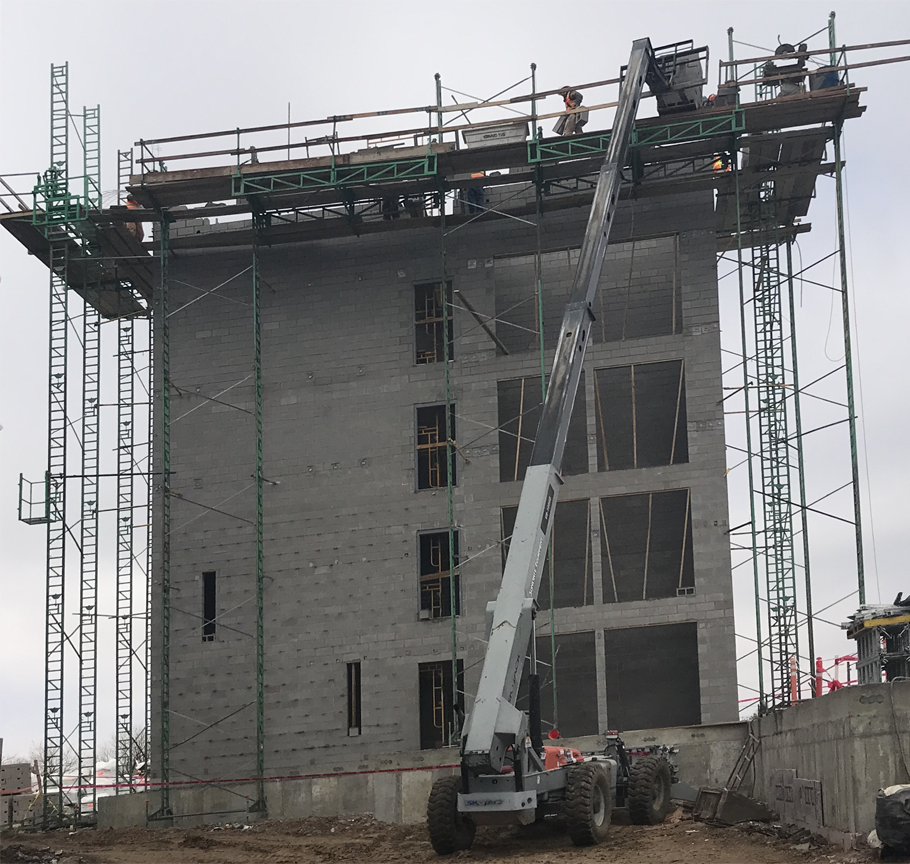 Non-Stop's service is outstanding. Always has been, always will be. The equipment is phenomenal. For block work, I only  Non-Stop. I own 8 mast-climber units and I'm about to start a $2.2mm job and plan to use nothing but Non-Stop Scaffolding on that project. It's not that Non-Stop is better than mast-climbers, or vice versa, it's that they each have their place. For high school gymnasiums going up 45', you can't beat Non-Stop Heavy Duty. For 130' tall work, I use my mast-climbers. The key is to keep ALL your men working waist high all day long.


-Brian Barnes, Barnes Masonry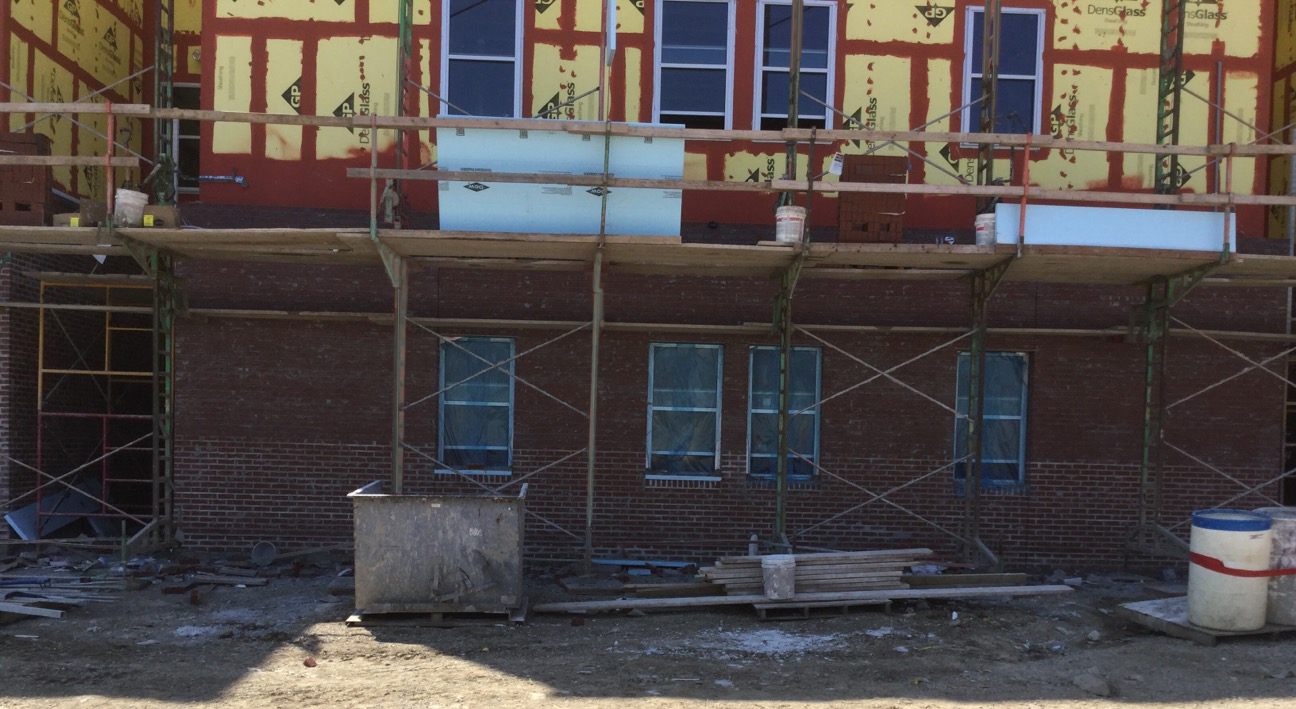 I have been working with non-stop scaffold over the past 3 years. It has been a great experience their customer service and their knowledge of OSHA regulations and their engineering of their system is excellent. There have been numerous times where I've had run-ins with OSHA officers that did not understand the OSHA regulations and each time with the help Justin and Chad from Non-Stop BSM Masonry was able to get out of any fines that were given. They are also great at helping to design a scaffold configuration and those hard to put places. I would highly recommend them for your scaffold needs.
-Jeff Funhouser, Sr. Project Manager
I have used my Non-Stop for over 3 years. The safety is second to none and the two speed winch is a great benefit. The towers are easily adaptable to offset walls and they pack up neatly and are easy to transport.
"With the labor shortage and extreme lack of quality tenders, an efficient masonry company can't afford to not use Non-Stop Scaffolding. It is amazing how much time is saved using this product versus conventional frame scaffolding"


-Brian Conway, Diamondback Masonry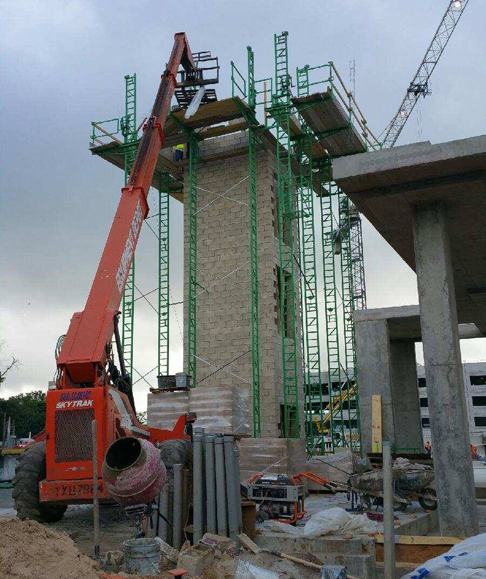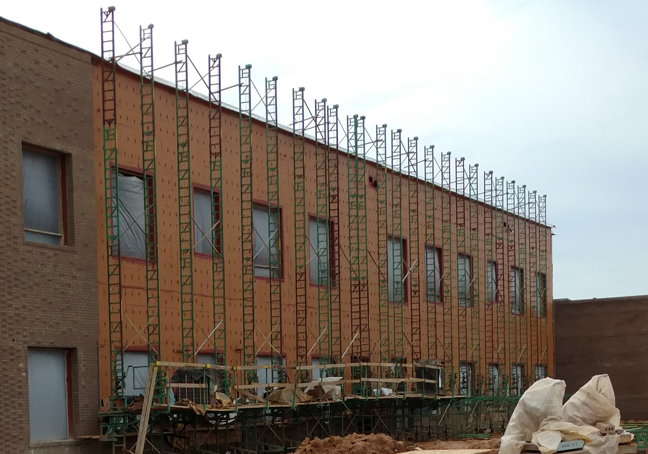 We at
D.Lenn Masonry use our Heavy Duty Non-Stop Scaffolding every chance we get. We just finished a new elementary school here in
Escambia County that had wall elevations of 32′. The Non – Stop performed great. It kept our brick layers laying brick at waist high
all day. There was no bending down to lay brick or trying to lay brick over your head. The Non – Stop definitely increased our profit margin
and we were able to finish the brick work on the new school ahead of schedule. We had no maintenance issues or mechanical problems
as well. The Non-Stop is very durable and easy to maintain. We would definitely recommend Non-Stop to other masonry companies
out there looking to improve profits and performance!
"We own Heavy Duty, standard duty and VIP and have been impressed with not only the equipment but the service. Our guys are tough on equipment and Non-Stop has been quick to repair components and get us back on track. Any time we need a special part for a tough job, they help us design the right part, and they do it quickly. The safety is unmatched. I don't have to worry about my guys climbing to build scaffolds like when I used 6-foot jacks. We don't have scaffold-related OSHA problems when we're using Non-Stop. I haven't even mentioned the production advantage. These days you can't afford to not own Non-Stop. It's hard to stay competitive without some sort of advantage. non-stop is our advantage."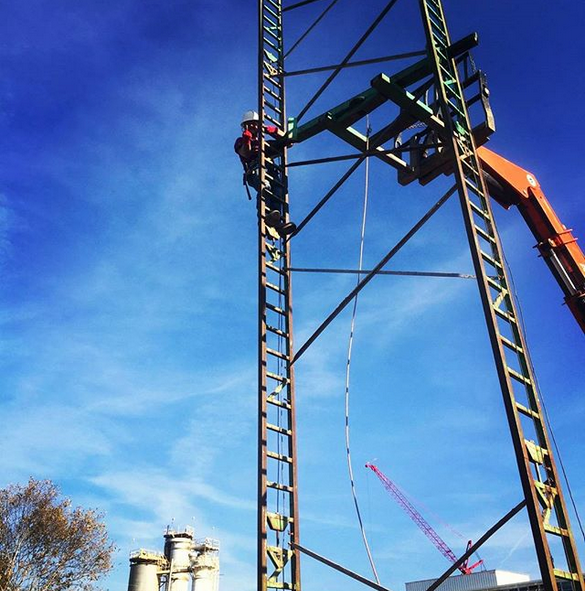 We have been using Non-Stop Scaffolding since 1993. We still have that original scaffold in use today. That along with the newer 5-Board Heavy-Duty Non-Stop scaffold we have is our go to scaffold for most of our commercial work. The other great thing about Non-Stop is the support you get. They are there to answer questions about the product, accessories, or help with design and layout in difficult situations.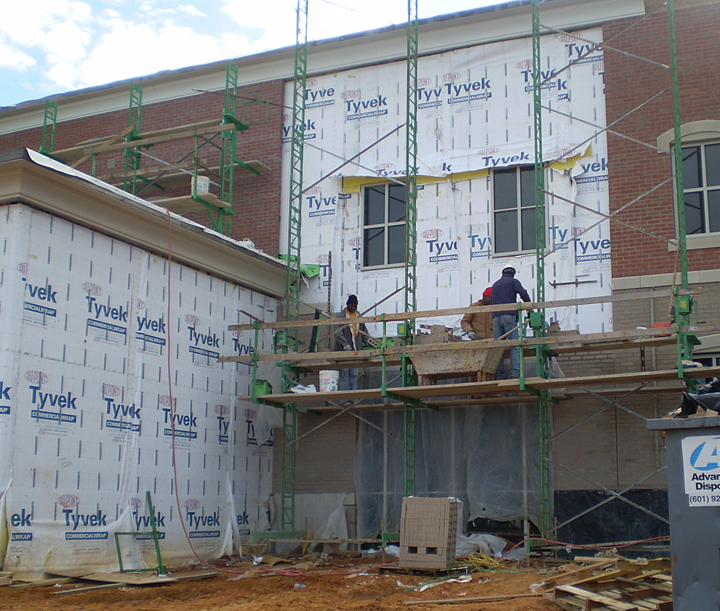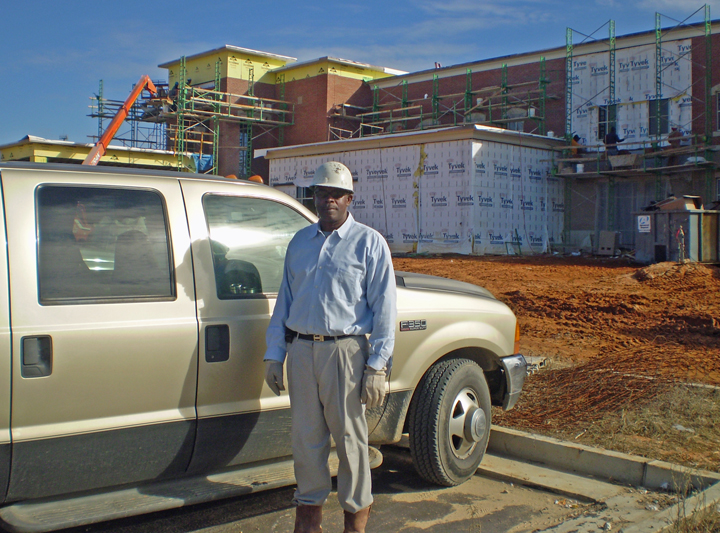 "We would not be in business today if it weren't for our Non-Stop. I could not have done this building on frames – I never would have made any profit."
-Adam Rogers, Rogers Masonry
Adam recently added WORKHORSE to his Non-Stop fleet. It is set up on the roof in these photos. Adam would be glad to talk to anyone curious about the Standard-Duty or WORKHORSE. Give him a call at 601-529-3986.
"Buy this scaffolding even if it's your last $20,000!"
I just finished my first 60' elevator shaft with your Heavy Duty, and I gotta say, I don't know how we would have done it on frames!"
"As soon as we got on the Standard-Duty, my profit went up $900 a day. I was on a brick job with 7 masons that was really hard to scaffold with our frames. We'd been there about two weeks when we switched over to Standard. Our count went up 1000 brick a day."
-Richard Townes 318-366-7337